Be a Project Bookmark Page Turner and win…
…and CanLit wins, too!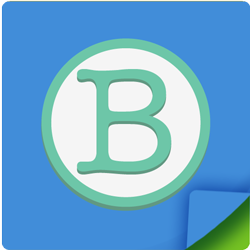 If I were to utter the words "Canadian Literature" in your presence, what would spring to your mind? Of course the question is only relevant for those of you who did not run screaming from the room or nod off into a deep coma at the sound of that phrase. But for those of you handcuffed to your chairs and otherwise unable to escape my voice, what is conjured up by those two simple words? It is not a quantum leap in logic for you to think immediately of books. They might take some of you back to your high school English class, in a good way, or a bad way I suppose, depending on the curriculum of your day. Some of you may have come to CanLit later in life when the prospect of writing an essay was safely behind you. But whatever your own experience with CanLit might be, how could you not think of books when you hear the words Canadian Literature? It seems a reasonable response. But I wonder if any of you thought first of some of the striking settings in CanLit.
Canadian Literature is not just about words on a page. It's also about places on a map, our map. When you live and read in a country as vast, diverse, even wild as ours, a sense of place is almost always important to the story. When you live and write in Canada, the land, the city, the town, the lakes, the rivers, the mountains, the prairies, the forests, the coasts, and every setting captured in between, shape our storytelling. How could they not? Canadian readers and writers are creatures of our country, of our surroundings, of our place.
We celebrate Canadian Literature in many different ways. We buy books. We stock our libraries with them. We read them, rave about them, and pass them on. We hand out awards for them. Sometimes we even turn them into movies, TV shows, or plays. But wait, there's more.
Project Bookmark has given us a new way to experience CanLit. Bookmarks have been around for centuries. They help us find our place in the stories we read. Well, Project Bookmark also helps us find the places in the stories we read. In fact, it commemorates important landmarks and locations in Canadian Literature with fancy, inspiring, prose-filled plaques. What a wonderful and very tangible way to honour the Canadian stories we love and where they take us.
But these plaques haven't written themselves and then magically sprouted at a dozen locations across the country to date. It takes what so many Canadian writers struggle to find (no, not an agent or publisher, but that's true, too), money. And there it is. Money. And here comes the pitch.
I'm honoured to be a Project Bookmark "Page Turner" in the campaign to raise funds to erect more plaques in homage to the places in our country made famous in Canadian Literature. We need more funky plaques. And to get there, we need more "Page Turners." Many more. So join the stampede and do your part to support Project Bookmark. We have a rich literary heritage in Canada and many more "storied" locations to recognize. So what does it take? Well, not much. You can be a Page Turner like me for a mere $20. That's less than the cost of one of my novels. (Unless of course it's been remaindered.) Anyway, it's cheap at ten times the price! So head over now and help Project Bookmark bring our nation's literature to life. And if you make your donation today, April 5th, your name will be thrown into a hat of modest proportions for a draw to win a copy of my latest novel, Up and Down. (And in case there's any confusion, that is supposed to be an incentive to donate.)
(And if you were one of those who ran screaming from the room or lapsed into unconsciousness when I said "Canadian Literature" right off the top, I promise not to say it out loud again, if you become a "Page Turner." On the other hand, I can't speculate on how often I might harass you with the phrase if you don't. The choice is yours. Now go!)