The wonderful Amy Jones blurbs Albatross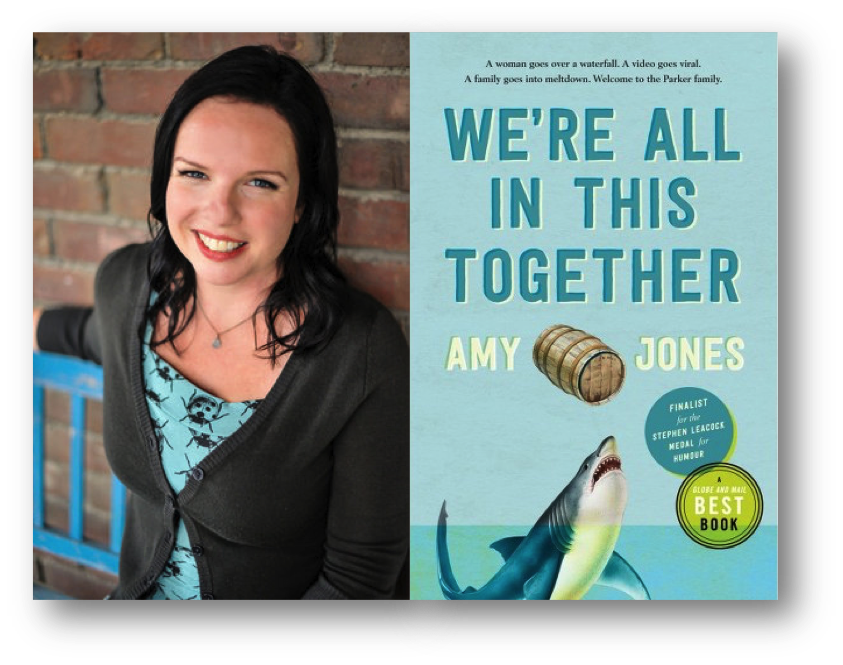 Nationally bestselling novelist Amy Jones, who was a finalist for the Leacock Medal for her debut novel, We're All in This Together, has kindly provided an endorsement for Albatross that will appear on the back cover of the book when it's published this August. Amy is a wonderful writer and I loved her first novel. Her second, Every Little Piece of Me, will be published by McClelland & Stewart in June. I look forward to reading it.
In the meantime, here's what Amy said about Albatross:
"It's hard not to get excited about a new Terry Fallis novel, and it is equally hard not to fall in love with Adam Coryell, the big-hearted, sarcastic, fountain-pen-obsessed hero of Albatross, a young golf prodigy who just wants to write short stories. In his inimitable style, Fallis has crafted a tender, funny, and compulsively readable novel about what it means to stay true to your dreams, and to yourself. Do yourself a favour and pick up this book–you won't put it down again until the final page has been turned."
Amy Jones, nationally bestselling author of We're All in This Together
I'm grateful to Amy for her support.