Albatross will be an audiobook, but…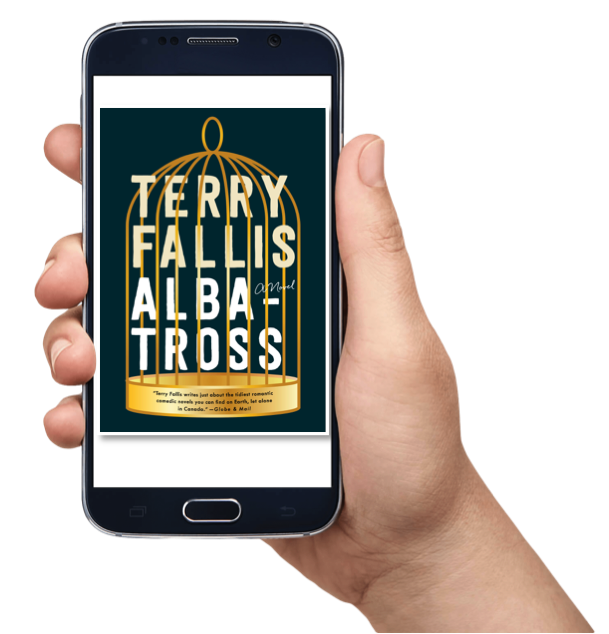 I've had quite a few emails and social media queries about when the Albatross podcast will start, so I think it's time to break some news. After producing the podcast editions of my first six novels on my own, underwriting their hosting, and giving them away for free on iTunes and on this blog, I've decided to accept a contract from Penguin Random House to produce the Albatross audiobook. So the good news is, Albatross will be available as a downloadable audiobook on August 13, the novel's publication date. As well, I've been contracted to do the reading. So if you're a regular listener of my podcast novels, it'll still be my voice ringing in your ears for Albatross. On the downside, the audiobook will not be free. Sorry about that. I'm not sure what the price will be, but it should be comparable to other audiobooks.
So why break with tradition? Why not self-produce the podcast version of Albatross and make it available for free as I did for my first six novels? Well, it is a lot of work to produce the podcast and to at least try to approach the production values of professionally produced audiobooks. As well, having six separate podcast feeds means that I'm paying six separate monthly hosting charges to make the podcast novels available to any listener on the planet with a highspeed internet connection (and I'll continue to do that for my first six novels). By signing with Penguin Random House Audiobooks, I'll gain a modest revenue stream that I have not had with my earlier novels. And I can assure you, virtually all Canadian writers are in need of additional revenue streams.
Moreover, the wonderful Ann Jansen, with whom I worked for several years when she led CBC Books and CBC Canada Reads, now runs the audiobook operation at Penguin Random House. I welcome the chance to work with her again. I'll be heading into a professional recording studio in early June to read Albatross under Ann Jansen's watchful eye and acute ear.
In the meantime and for the foreseeable future, you can still find the podcast versions of my first six novels on iTunes and here on this blog. I'll keep you posted on the recording process and thanks for your understanding.
Finally, I remain very grateful for my loyal podcast listeners. It was the positive feedback I unexpectedly received to the podcast of my first novel, The Best Laid Plans, that gave me the resolve to go ahead and self-publish the novel when no publisher seemed interested. That was a decision that changed my life as a writer.