A sneak peek at the cover of The High Road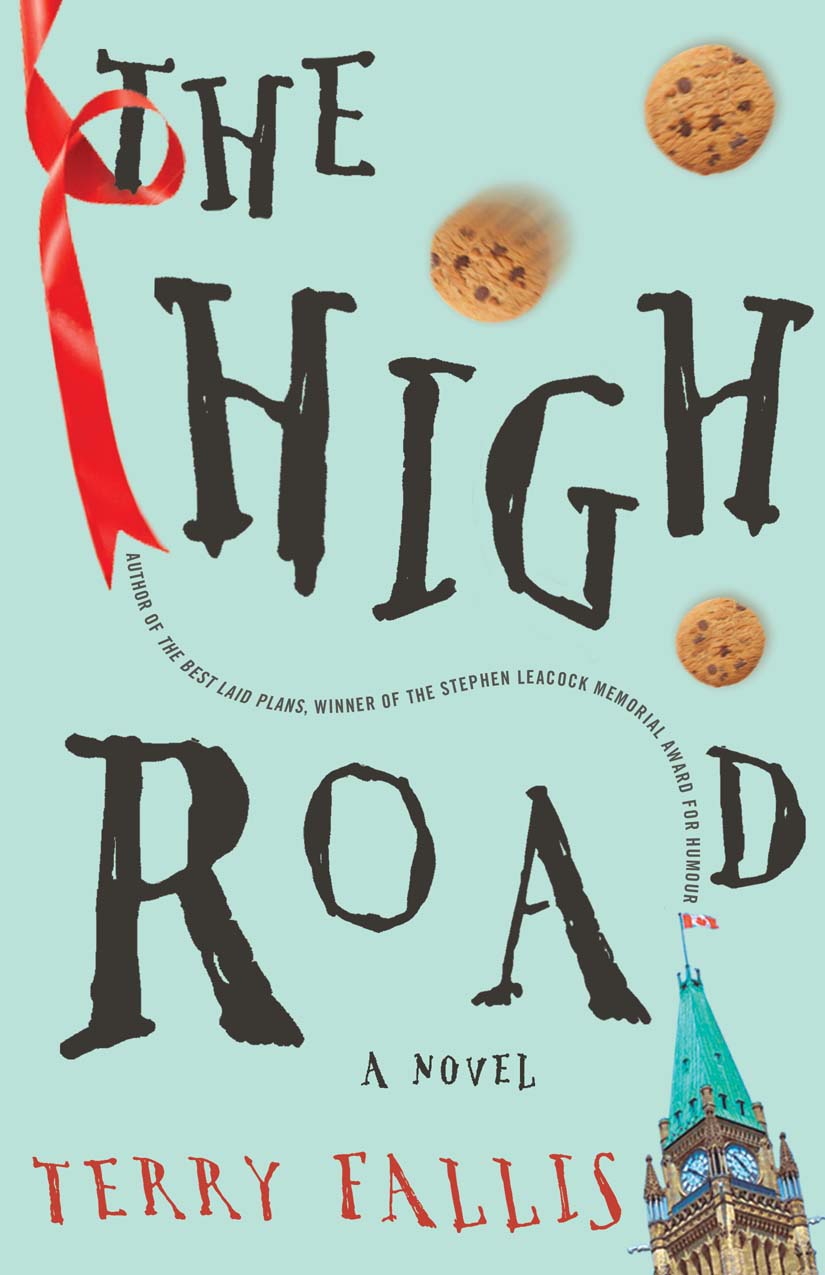 Well, here it is, the cover design for The High Road. I have to say that I'm very happy with it. I particularly like how the designers captured the look and feel of The Best Laid Plans, leaving the bookstore browser without any doubt that this is a sequel to The Best Laid Plans. The same funky font is used, the same Peace Tower image is there, and the same snaking text curls its way between words and letters. At the same time, a few different elements signal that this is in fact a different book, distinguishing it from TBLP, including the blue background colour and the flash of red ribbon. A perfect balance between the familiar (TBLP) and the new (THR).
Okay. I know what you're thinking. What's with the cookies? Well, you'll have to read the novel to appreciate the connection, along with the link to the red ribbon.
I've been sitting on the cover design for a couple of weeks now, getting used to it. It was tweaked a bit and was finally given the go-ahead yesterday after a big meeting at M&S. So this post is its coming out party. I'm glad to be unveiling it first on this blog. Hope you like it as much as I do, as you'll be seeing at lot more it in the coming months. In fact, it should start to pop up on the M&S website and on Amazon.ca and ChaptersIndigo.ca in the next week or so. Now, it's on to drafting backcover copy and nailing down the endorsement blurbs. We're actually ahead of schedule…