The High Road podcast contest!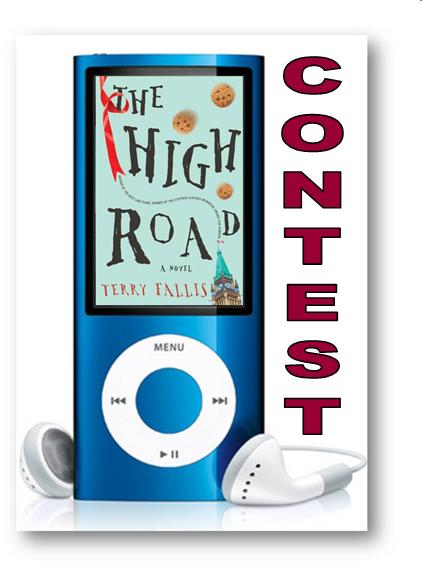 McClelland & Stewart is launching a contest for listeners of The High Road podcast. But it means you actually have to listen to the podcast, or at least Chapter 1! Here's how it works:
Consider the trivia question below and send your answer to me at tfallis@gmail.com with The High Road in the subject line (I want to make sure I can find your answers amidst the spam my gmail account seems to get). On July 30th, I'll randomly draw three names from among the correct answers and the three winners will each receive a $50 iTunes gift certificate. (Sorry, but I'm told that the rules governing these contests mean that we can only accept entries from Canadian residents, excluding Quebec).
So here's the big question:
In Chapter 1 of The High Road, what gift does Daniel give to Angus for Christmas?
Settle down everyone. There's plenty of time to listen and get your answers in. I don't want to crash my gmail account!
Thanks and good luck.