Up and Down hits the U.S. market tomorrow…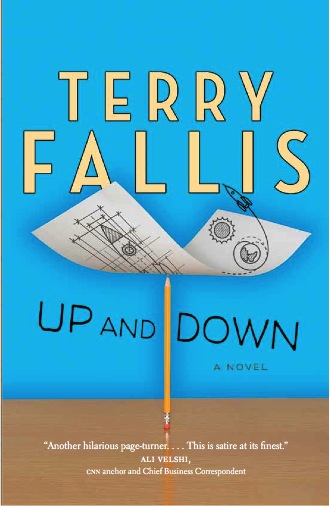 Tomorrow, June 25th, the American edition of Up and Down hits bookstores south of the border. The new cover is quite similar, but eliminates the Canada Reads reference across the top of the Canadian version, and replaces the Marc Garneau blurb along the bottom with a lovely comment from U.S. broadcasting superstar, Ali Velshi. I think it's a very clean and compelling cover. But then again, I'm biased. The book itself is a more traditionally-sized trade paperback, without the French flaps and the funky, unevenly cut pages. This version will also be available in Canada, replacing the original higher-end edition, starting tomorrow. Here's hoping it triggers a sales resurgence here at home.
I have no idea how the novel will be received by American readers, or whether there will be deep penetration in bricks and mortar bookstores, although there was a nice Publishers Weekly review that may help. Time will tell. But it's exciting to test another market. It's also a bit early to know if I'll be visiting the U.S. anytime soon to promote Up and Down. In the meantime, my fingers are crossed. Feel free to cross yours as well.