Veteran MP Paddy Torsney delivers TBLP "blurb"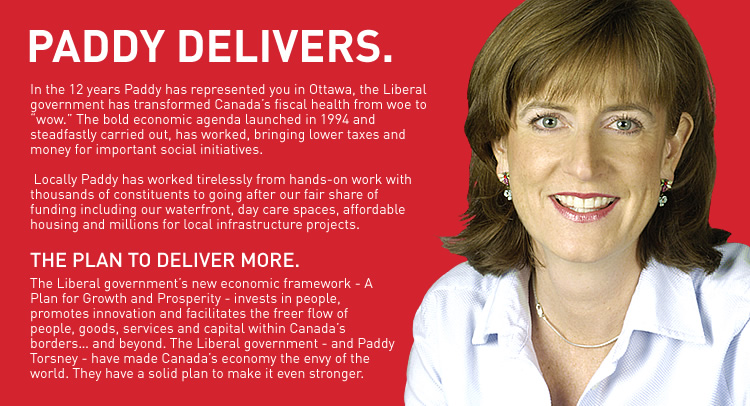 My good friend the Hon. Paddy Torsney, veteran Member of Parliament and Parliamentary Secretary, who will soon be back in the House where she belongs, was kind enough to read TBLP and provide a suitably glowing quotation that I'll be including on the back cover of the novel. Her acute eye also caught a few little details in the novel I'll have to tidy up before hitting the press. Paddy spent 13 years representing the Burlington constituency and served the Liberal government in several capacities including a two years stint as chair of the Liberal Women's Caucus.
Here's what Paddy had to say about TBLP:
"Bravo! This is a wonderful book with a clever and funny storyline. Humour and heart run through these pages. The parliamentary setting and the backroom shenanigans reel you in. Readers will never look at a finance minister the same way again! I can't wait to buy copies for my friends. I loved it!"
Thanks Pad, I'm grateful.