Trying my hand at teaching next fall…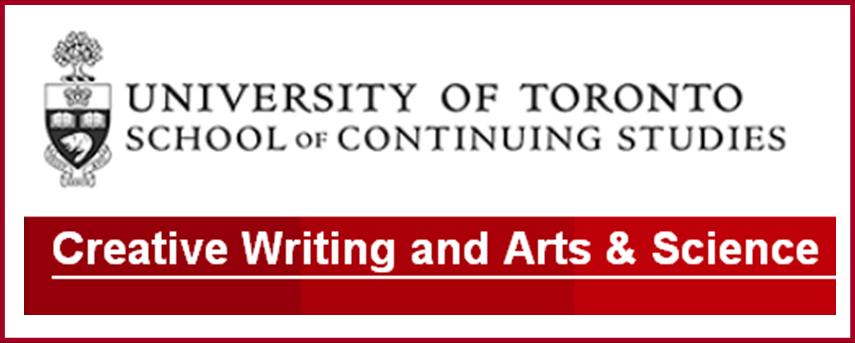 There's an old adage that "those who can't do, teach." Thankfully, I've never really subscribed to that notion. In fact, I'm going to try teaching a night course next November as part of the University of Toronto's School of Continuing Studies' Creative Writing program. I'm not sure what the official name of the course will be, but here's the description that will appear in the school's next academic calendar: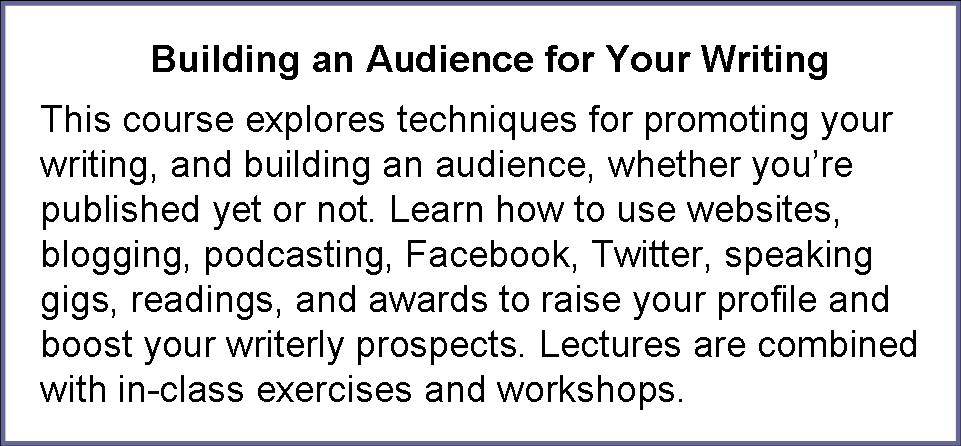 My idea is to take what I've learned from promoting TBLP (such as it is), and share it with other writers who are looking for an audience. In my day job in public relations, I've really enjoyed the hundreds of hours of  media training and presentation skills training sessions I've led for clients over the last 15 years. I hope this course will have a similar informal and interactive vibe to it. It'll be only four sessions in November, so I've plenty of time to get my act together (famous last words).
This all came about last fall at the suggestion of Kim Echlin, the Giller short-listed novelist. We were chatting about her love of teaching and she encouraged me to give it a try. She suggested I contact the novelist Lee Gowan, who heads the Creative Writing program at U of T's School of Continuing Studies. I read his first two books (Make Believe Love, and The Last Cowboy) when they came out a few years ago, and I really enjoyed them both. So Lee and I met last November and came up with this idea for a new course on shameless self-promotion and audience-building. At our meeting, I brought him a copy of TBLP, and he kindly reciprocated with a copy of this third and most recent novel, Confession (love the cover, below).  I want to thank Lee for letting me try my hand at teaching. Very brave of him. If you're interested in the course, there should be a new academic calendar available sometime in the coming months and it will have all the information you need to register. Stay tuned…