THR official publishing date: September 7, 2010
Well, I guess it's really official now. I was checking BookManager a few minutes ago. This is a site used primarily to track book sales to and through independent book sellers. I check it periodically to see whether TBLP is still in demand. Tonight when I looked, lo and behold, The High Road has magically appeared in my listing, slated for publication on September 7, 2010. This is the first time I've seen a firm publication date. Here's what it looks like: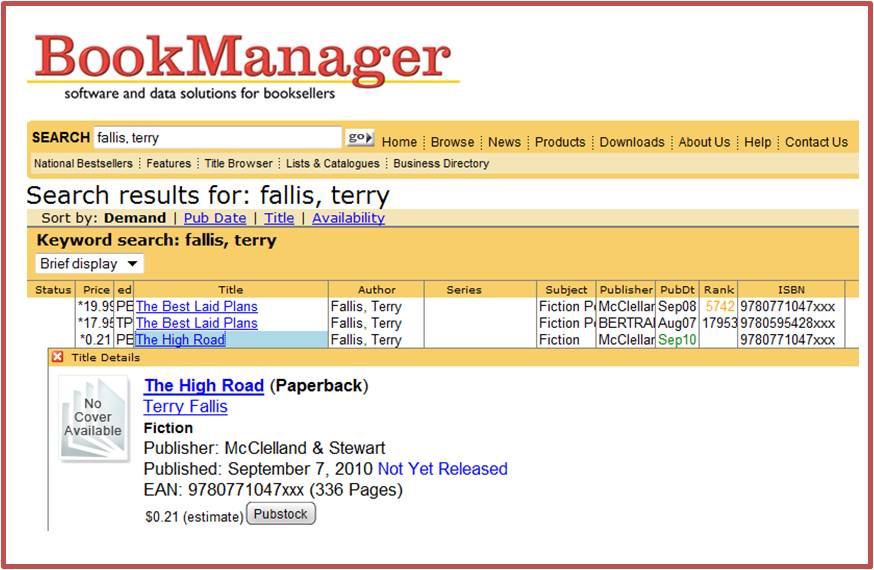 When the cover design is completed and approved, it will appear as well. The High Road somehow seems more real now than it ever has.